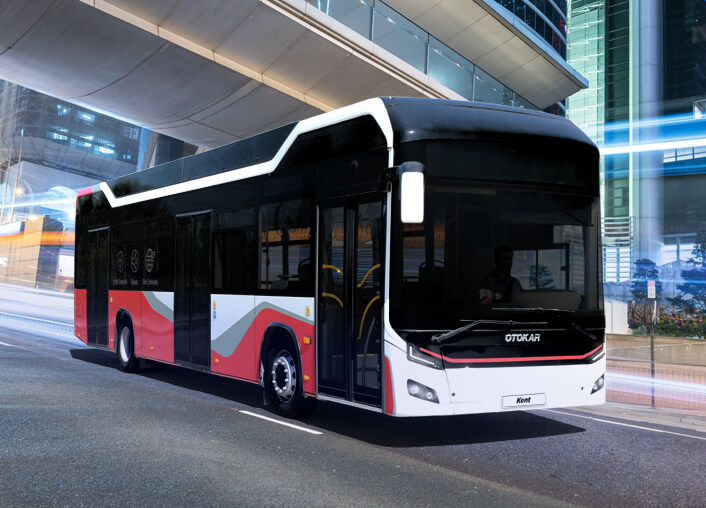 Otokar is meeting the challenges of tomorrow's urban transport with a new generation of fully electric buses. A silent city-bus with zero emission and low operating cost...




Battery
Li-ion NMC 210 kWh / 280 kWh / 350 kWh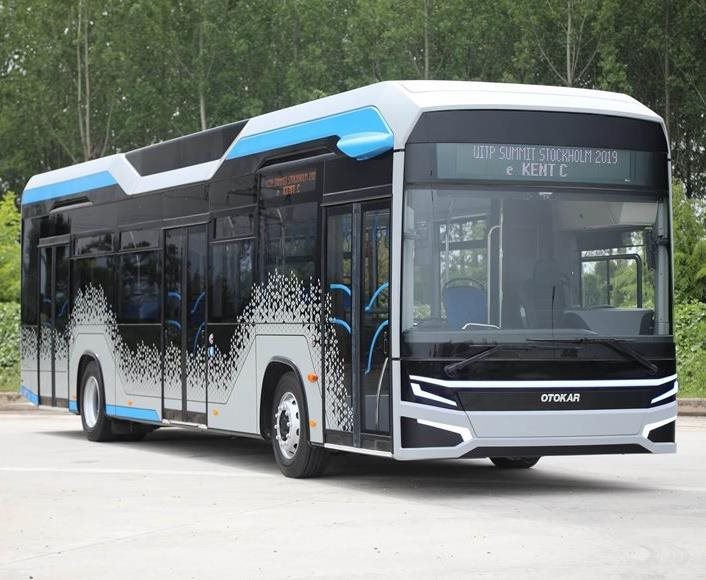 Battery
Batteries: placed on the roof, the standard e-KENT C version is equipped with 4 modules, each with 7 high-performance lithium-ion batteries, providing a total capacity of 300 kWh/h. Actuated by a control unit, the batteries can be operated safely in a wide range of temperature. An efficient direct liquid cooling optimizes their life.

Depot Charging
Depot charging mode: it offers the advantage of a full charge in 4 hours, without requiring any infrastructure along the route, up to 300 kilometres autonomy.

Driving Comfort
Quiet and comfortable, the e-KENT C offers both driver and passengers a new urban transport experience.

The e-KENT C marks a new departure for Otokar, with a change to the traditional design of its urban transport vehicles. Its clean, dynamic lines, full-LED light signature and large glazed surfaces lie at the heart of the new concept. The instantly recognisable style is as original as it is practical.

The ease of use and ergonomics of the e-KENT C's cabin provides the driver – often facing stressful city centre traffic – with excellent working conditions. Behind the wheel, a central digital screen complements the normal indicators, enabling key vehicle information to be read at a glance: battery charge level, available range and output of the vehicle. It is also equipped with video rearview mirrors.